Seven-time Olympic gold medalist Allyson Felix joins VOICEINSPORT as the first Founding Athlete of the digital sport platform for girls and women in sports. 
June 22nd, 2022 (Brooklyn, NY) -- Voice In Sport (VIS) Founder and CEO Stef Strack and world champion athlete Allyson Felix announced today that they are joining forces to advocate for, and inspire, the next generation of girls and women in sport. Strack, a former athletic brand executive, and Felix, a record-breaking Olympian sprinter, both left the same male-dominated sports brand with the goal of driving change in their own unique ways by founding new, women-focused companies. 
In her new role as the first founding athlete ofVOICEINSPORT, Felix will serve as a board member, owner, and mentor to girls and women on the VOICEINSPORT platform, which aims to elevate the voices of girls and women with help from 150 professional and collegiate athlete mentors, including WNBA and NSWL stars, Olympic medalists and 80 experts in Sport Psychology and Nutrition. Through advocacy, mentorship, expert advice, and content, the VOICEINSPORT platform aims to keep girls in sport and inspire them to use their voices to advocate for change.
"Allyson perfectly embodies our values at VOICEINSPORT. She is a fierce advocate who has boldly used her voice to drive change, carving a new path forward instead of waiting for an industry to change."  - Stef Strack, Founder and CEO of VOICEINSPORT.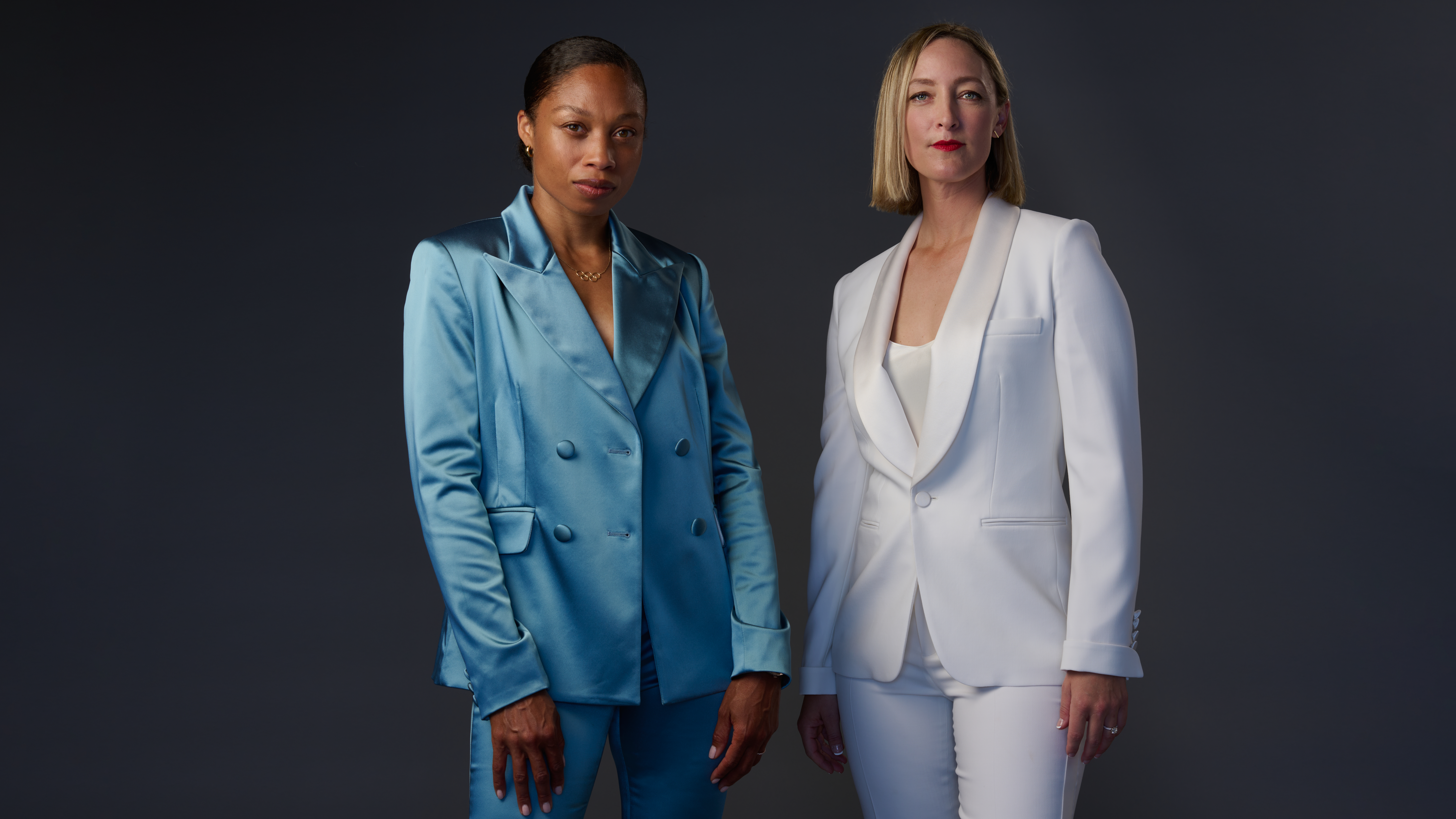 Felix is a fierce advocate for women and mothers. Following the birth of her daughter, Camryn, who is now 3, Felix has fought for maternity protections for female athletes. In a powerfulNew York Times op-ed written in 2019, Felix shared that she was unable to secure maternity protections from her longtime sponsor, which subsequently inspired major changes in the running industry and beyond. In partnership with her new clothing sponsor, Athleta, Felixcreated a childcare fund in 2021 to support athletes who are mothers. Last summer, she started her own footwear company, Saysh, and debuted the brand by racing in spikes she helped design at the U.S. Olympic Track and Field Trials. 
Now Felix is extending her advocacy to include mentorship for up-and-coming young athletes through VIS and joins forces with Strack as they aim to build the largest global grassroots movement for girls and women in sport through the VIS Advocate Program. 
"VOICEINSPORT is a powerful platform elevating voices that often go unheard. VIS is not only showing girls and women a vision of the future they deserve in sport, they're providing the tools, mentorship, experts and advocacy, inspiring girls to create the future they want to see." - Allyson Felix, VOICEINSPORT Founding Athlete
Like Felix, Strack, a mother and former Division 1 athlete, realized she also wanted to drive lasting change by addressing the inequalities women athletes face, such as higher dropout rates from sport and mental health challenges. Following a 14 year career at the world's top athletic brand, where she was one of only a handful of women executives on the Corporate Leadership Team, Strack launched the VOICEINSPORT Platform in 2020. On the community based platform, VIS members have access to mentorship with both collegiate and professional women athletes and empowering sessions with 80+ VIS Experts in nutrition and mental health. VIS also boasts an extensive library of educational content focused on topics such as mind, body, and nutrition, written for women athletes by women athletes. 
"I am beyond proud to join the VOICEINSPORT board and mentorship program. The platform is everything I wish I would've had as a young athlete and I'm excited to build a stronger support system for all of our daughters." - Allyson Felix, VOICEINSPORT Founding Athlete
In addition to creating one-of-a-kind mentorships and educational resources through the VIS Platform, Strack founded the VIS Advocacy Program, a ground-breaking program that empowers women and girls to advocate for equal access, opportunity, visibility, and pay, among other global goals. In recent months, VOICEINSPORT has been fighting for Title IX reform with help from Senator Chris Murphy by sending VIS high school and college advocates to participate in Capitol Hill Days in Washington, D.C. The result of the VIS Advocate Program is a new bill called the Fair Play for Women Act of 2022 that will be announced to the House & Senate on June 23rd, 2022 - the 50th Anniversary of Title IX. VIS has alsorallied more than20+ organizationsto support the VIS Advocate Program and Title IX work including Athlete Ally, Rock the VOTE, WNBAPA, NWSLPA, Girls Inc, WeCoach, Mentor Org, Champs Sports, Whoop, and more. 
With this new partnership, Strack and Felix aim to build the largest global grassroots movement for girls and women in sport through VOICEINSPORT. Together, they are leading the charge in creating a more inclusive, supportive community for the next generation of girls and women in sport.
### 
About VOICEINSPORT
VOICEINSPORT, the global sports company, provides a community based platform for digital services in mental health, nutrition, sport science and mentoring from pro athletes to keep girls and women in sport. The VOICEINSPORT membership comes with free access to original articles written by women athletes, weekly podcasts, advocacy tools to drive change and a community forum. Paid services include a mentoring platform designed to increase the visibility to pro & collegiate athlete role models and access to both clinical & non-clinical sessions with the top 80 experts in sport psychology, sport nutrition and women's health. Founded in 2019, VOICEINSPORT is based in NYC and is self-funded by sports industry Executive and AdvocateStef Strack. Visit voiceinsport.com for the latest company news and follow @voiceinsport onInstagram,TikTok, Snap,Facebook,Twitter andLinkedIn. 
Contact: media@voiceinsport.com and Stef Strack stef@voiceinsport.com